About Me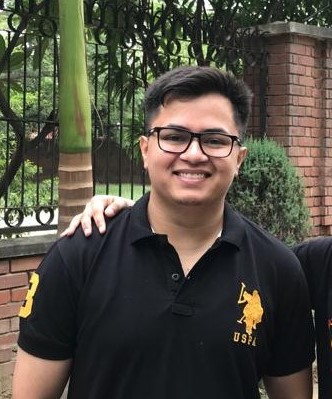 I am Shashwat Singh Raghav
I'm UI/UX Designer energetic about making applications and interfaces that are client-driven and convey an extraordinary client experience. My center is to make their experience of an item or administration all that it tends to be. That rouses me to continually work on my UX/UI plan and UX research abilities…
Know More
Education
Relevant Education
BENNETT UNIVERSITY, GREATER NOIDA

–

2019 - 2023

Bachelor of Technology - BTech, Computer Science
National Institute of Open Schooling (NIOS)

–

2019

Senior Secondary (10+2)
National Institute of Open Schooling (NIOS)

–

2017

Secondary (10th)
Experience
Relevant Experience
UI/UX Designer, Intern

–

Webority Technologies

June 2021 - September 2021
Webority Technologies deals with Web Arrangements, Portable Application Improvement and Cloud Specialists.
My job: Being a section-level UI/UX Designer, I covered the entire cycle in general, beginning with Client Research, Client Stream, UX Composing, Sketching, Virtual Planning, and Prototyping.
Member of the core team of Webority Technologies which is responsible right from the R&D on Web Arrangements and Portable Application to their deployment.
Worked on the user experience across multiple Flash prep products on mobile and web.
Set up the 'look and feel' for different interfaces.
Worked on Brand Guidelines to create layouts that Reinforce a brand's style or voice through its visual touchpoints.
UI/UX Designer

–

Freelance

December 2019 - April 2021
Created user-centered designs by understanding business requirements and user feedback. Created user flows, wireframes, prototypes and mockups.
Translated requirements into style guides, design systems, design patterns and attractive user interfaces.
Designed user-centered interaction models, wireframes, and screen mockups.
Conducted UX research to understand business needs as well as users' perspectives and iterate user experience and interactions in accordance with user testing.
Frontend Developer

–

Freelance

July 2020 - January 2021
Determined the structure and design of web pages, striking a balance between functional and aesthetic design and ensuring web design is optimized for smartphones.
UI/UX Process
My UI/UX Configuration Interaction
Product Definition
Product Definition is the main stage associated with the client configuration measure. Liable for this will gather the client necessities dependent on their business climate.
It's particularly fundamental since understanding the genuine extent of the item and its reality occurs in this stage.
It's straightforward; before beginning the work, enlighten your UI/UX designers about the requirements!
Individuals engaged with this stage are Configuration Group, Business Administrator, and Item Director. This ought to talk with customers in their current circumstances. Break down their requirements inside the structure of your activity.
User Personas, User Stories, and Use Case Diagrams.
Research
Research is the most pivotal component for a creator. The examinations of how the current framework functions for the current customer proposition. The three fundamental capacities at this stage are:

Have an understanding of the competition.
Making an exhaustive investigation of your domain.
Going through contender methodology to test results.
Analysis
In this stage, utilize the things gathered in the Exploration stage. With the assistance of the data got, make speculative Personas, and Experience maps.

Personas: Making speculative situations assist the originators with thinking about the different people who will be the clients of your item. It permits portraying the practical portrayal of a definitive item. The planning group can sort out how it will look like after conveyance.
Experience maps: Experience maps shows the client stream inside your end result. Every one of these is finished utilizing visual portrayals through legitimate communications with the customer in the item definition stage.
Design
In the design process, we at last wind up offering life to thoughts that we have gathered in the over three stages. It's an ideal opportunity to chip away at the last illustrations now.
The critical results of the designing stage are:

Sketching
Creating wireframes
Creating Prototypes
Validation or Testing
Testing is the stage that decides the general nature of the final result. The analyzers make notes of the things that must be improved and send them back to for revising the mistakes.
While assessing your end result, there are sure factors that one necessity to remember. They are as per the following:

Is the system user-friendly?
Is it flexible and easy to operate?
Does it solve the customer's issue?
Honor & Award
Award
🥇
Winner

–

Techstars Startup Weekend

January 2020
A 54-hour event where designers, developers, marketers and startup enthusiasts come together to share ideas, form teams and launch startups was held from 31 January, 2020 to 02 February, 2020 at IMT Ghaziabad. The event was attended by 70+ participants wherein 24 ideas pitched.
Contact
Presently looking for new opportunities. My inbox is always open for your response and queries. I will endeavour to answer them on time and try my best to get back to you!