About Me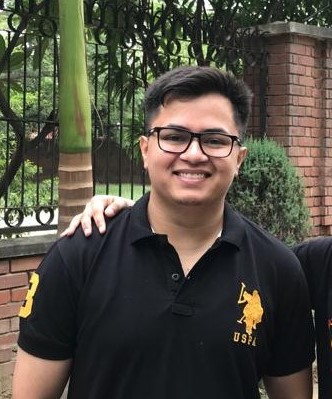 A little bit about myself.
My name is Shashwat Singh Raghav and I'm energetic about working on the existences of others through plan. I'm continually learning new things consistently and Love meeting individuals who are roused and unafraid of offering their plans to the world.
I'm a self-trained designer and have taken in a ton of the cycles, ideas, and speculations of UX/UI and product design through going to studios, understanding sites, and applying these to projects in my extra time and at work. I'm a lot of a higher perspective mastermind and appreciate chipping away at items from start to finish, from ideation right to improvement.
Resume
My Values
😍 Passion is everything.
On the off chance that you despise what you're doing - move. You are not a tree. Channel your energy into something you trust in. I'm lucky to be enlivened and encircled by persuaded individuals who appreciate what they do. We just have such a lot of time on this planet to live - so why squander it?
🤓 Always be learning.
People are consistent works in progress that need to get criticism to develop. I'm continually seeing approaches to challenge and work on myself, which is the reason in my extra time I like to take part in hackathons, read online journals, fiddle with new activities and go to meetups.
🎨 Embrace your creativity.
Everybody needs an innovative outlet or something to that effect - else, we'd go crazy! At the point when I'm not planning, I'm listening to music as a type of contemplation, and assisting new companies with understanding their potential with design.
🙏 Stay humble.
It doesn't make any difference whether you're the president, administrator, a destitute, or normal child in the city. Approach others with deference as you would yourself in light of the fact that eventually, we as a whole are people having similar needs and needs and confronting our own fights each day. Stay consistent with yourself and stay consistent with others.
Testimonials
He worked on various projects and exhibited good performance during his tenure. During the duration, he was found to be punctual, hardworking, and inquisitive. We appreciate his effort and contribution to the projects.
Sukriti Malik
HR Manager
(Webority Technologies)
He is always on time and meet deadlines. He's also an absolute pleasure to work with — creative, intelligent, and incredibly productive. He's also an absolute pleasure to work with — creative, intelligent, and incredibly productive.
Shanu Singh
Product Manager
(Webority Technologies)
Best designer I've ever worked with. He redesigned our website and worked on a variety of projects, from iOS apps to advertising designs and he consistently creates top-quality designs which are stunningly smart and beautiful in every detail.
Vikash Yadav
iOS Developer
(Webority Technologies)